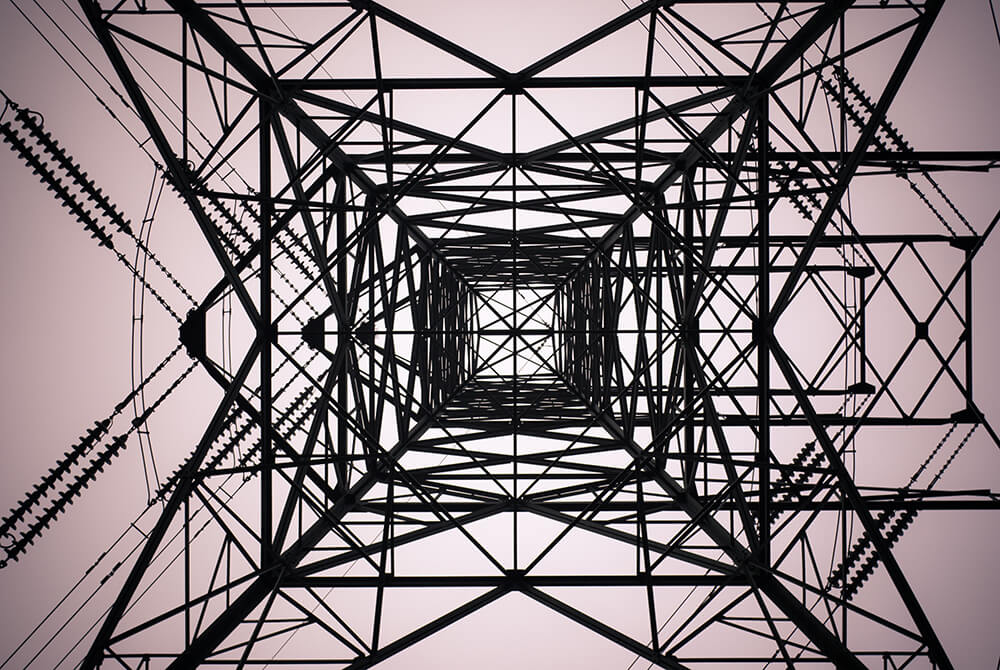 Social Media Isn't About You
"But enough about me. What about you? What do you think of me?"Bette Midler in Beaches
I was at a networking event recently when the topic of personal branding and social media came up. Lots of back and forth on platforms and timing. And whether to outsource the whole thing.
Be Authentic: As usual, I was the contrarian in the room. I believe that if you are looking to raise your profile on a social network – Instagram, LinkedIn, or Facebook – your posts should reflect who you are—holistically. The idea that you are one person at work and another in your "life" is passé. Your friends and colleagues are part of your network and want to know all of you. Just remember not to be annoying. No one cares what you had for breakfast. Unless you're traveling and you're sharing a cool dish or restaurant or you made something amazing in your kitchen.
Add Value: While it's called social media, it's also a place for sharing: ideas, recommendations, feelings, and life transitions. If you are building a platform for yourself—to sell books or get a job—the best thing you can do to get traction is to add value. Give people who you are connected to something: share a great article, give advice and recommendations. If you're self-serving and constantly posting "look at me, I'm so great" posts then you're not that interesting. Or else you're causing major FOMO posting about your amazing life (Fear Of Missing Out) among your network.
Create Engagement: We are moving beyond transactions to a world based on relationships. If all you want are likes and lots of followers then you're focused on a short-term fix. If you want to engage people, build a following. Stand for something. Have 2 way conversations. Respond when people comment on your posts and comment on other people's posts. Have actual conversations. People want to know the real you (even if you use photo filters). Putting yourself out there with your quirks and a dash of humor make you multi dimensional. It gives people more reasons to connect with you.
Integrate It Into Your Life: People do business with people they like. We've all heard that before. Social networks give you unparalleled access to a world without borders. It's not an adjunct to your life but rather should be part of your life. My sister put it this way: you never had a phone strategy or an email strategy so why does everyone feel like they need a social media strategy? It shouldn't be seen as some foreign, scary activity but rather as an integral part of our 21st century life. You control what you share and how often. You do it because you want interaction, sometimes feedback, and shared experiences.
Don't Be Annoying: Last year, I took my mom to Israel to celebrate her 80th birthday. I had not been there in 20 years and was amazed by all the changes. I decided to post highlights of our trip, not to boast but to share the beautiful places we visited and the amazing food we ate. It was great to connect in the moment with people I know who were sharing my experience. I stuck to Facebook and Instagram because there was no business involved. Yet, since I'm connected to many of my business contacts on these platforms, they too were engaged on my vacation –living vicariously. And because I was checking my feed, I got real time recommendations about additional places to visit and restaurants to try. The whole time, I hoped I was adding value. Either by taking people to a new place or exposing them to food or art they weren't familiar with.
Don't Overthink It: For those who say that social media is a "waste of time" or that it's ruining real world experiences, I disagree. I didn't slow down or stop enjoying the moments. I snapped a few photos and shared them. It took 5 minutes tops. I do the same thing in my daily life. I post when I find something interesting—a place, an article, a meaningful moment. I figure that if I find something special about it, there may be at least one other person who would enjoy it or find it valuable.
Bottom line: If you want to use social media to create a platform for yourself, just do it. Find your voice. Tell your stories. Experiment. Remember, there's always a delete button.
Most of all have fun. Otherwise, you're missing the point.
Stop Outsourcing Your Social Media
Would you outsource your personality? That's essentially what you're doing by letting a third party represent your business. Social is exactly that. It's about building relationships. Some are one to one and others are one to many. Your Twitter, Facebook, Instagram, LinkedIn accounts represent who you are – they are your voice – whether it's in words or images. They reflect you and no outsider can copy that. Because no outsider can copy your personality. And yes, all brands have personality. Big or small they stand for something.
Many small businesses are afraid of social media. Mostly because they don't understand it. After all, they're busy running their business and just don't have TIME. They see it as a foreign thing. They don't speak the language and don't understand the significance. They know it's something they SHOULD do. And since they don't know how to, they hire an "expert."
I'm not saying that social media gurus or agencies are all bad. I'm saying that they should only be used when absolutely necessary. They can be helpful in selecting the appropriate social media platforms (for example, not everyone needs to be on Snap, especially if your target market is seniors), setting up the accounts, showing you how to build a following, or coming up with a promotion or contest. BUT I don't believe that anyone can build relationships for you that isn't you. Especially in the initial stages of your social media presence.
Social media isn't just about content (yours or someone else's). It's about opinions, it's about humanizing your business, and it's about letting others in. To your value system, thinking, habits. The more authentic you are, the more engaged your fans/followers will be. Oh and the time issue, well, it'll quickly become a non-issue once you make it part of your life and see the benefits. Believe it or not, it can actually be fun. Especially once you stop seeing it as a chore but as a way to share and to engage.
I've been advising a friend who owns a small business and wants to grow. He just hired a PR firm and part of their job is social media. They set up Twitter and Facebook accounts. These have miniscule (~100) likes/followers and almost no engagement. Why? The content they post (once a day) is boring — articles from blogs. They add little personality to each post so it's basically vanilla content. More noise on people's feeds but no real value. No reason to stop and read because there was nothing that reflects the company. So there are barely any likes or retweets.
People want to do business with other people. The advantage a small business has is that consumers can get close to the owner(s). They aren't doing business with a faceless corporation. It's why some consumers flocked to craft beer. It's local. They can touch the brewery. Shake hands with the brewer. Or at least connect with him or her online. It feels real. It's not just a purchase at the grocery store along with milk and bread. It's special.
When I released my film Beer Wars in 2009, my sister forced me onto Facebook and Twitter kicking and screaming. She was an early adopter and already saw the value. I thought it was a time suck but gave it a try. I built a loyal following, wrote every tweet and post myself and developed relationships. Some even moved IRL (In Real Life) while others are with strangers who I feel like I know.
My theatrical and digital distribution partners both offered up their social media agencies. I declined, much to their surprise. I realized early on that no one would care as much as I do and that I wanted the relationships to continue long after the agencies were gone.
It ended up being the right call. On the night of my premiere, Beer Wars was a trending topic on Twitter! How did I do it? I partnered with other organizations that promoted the film, like Yelp and the Reason Foundation. I built trust and relationships early on. It turns out that social media is just like real life. It's about give and take. Being nice and grateful. And most of all – being real. That's the best reason to tweet or post. Because you have something to say. And you say it best.