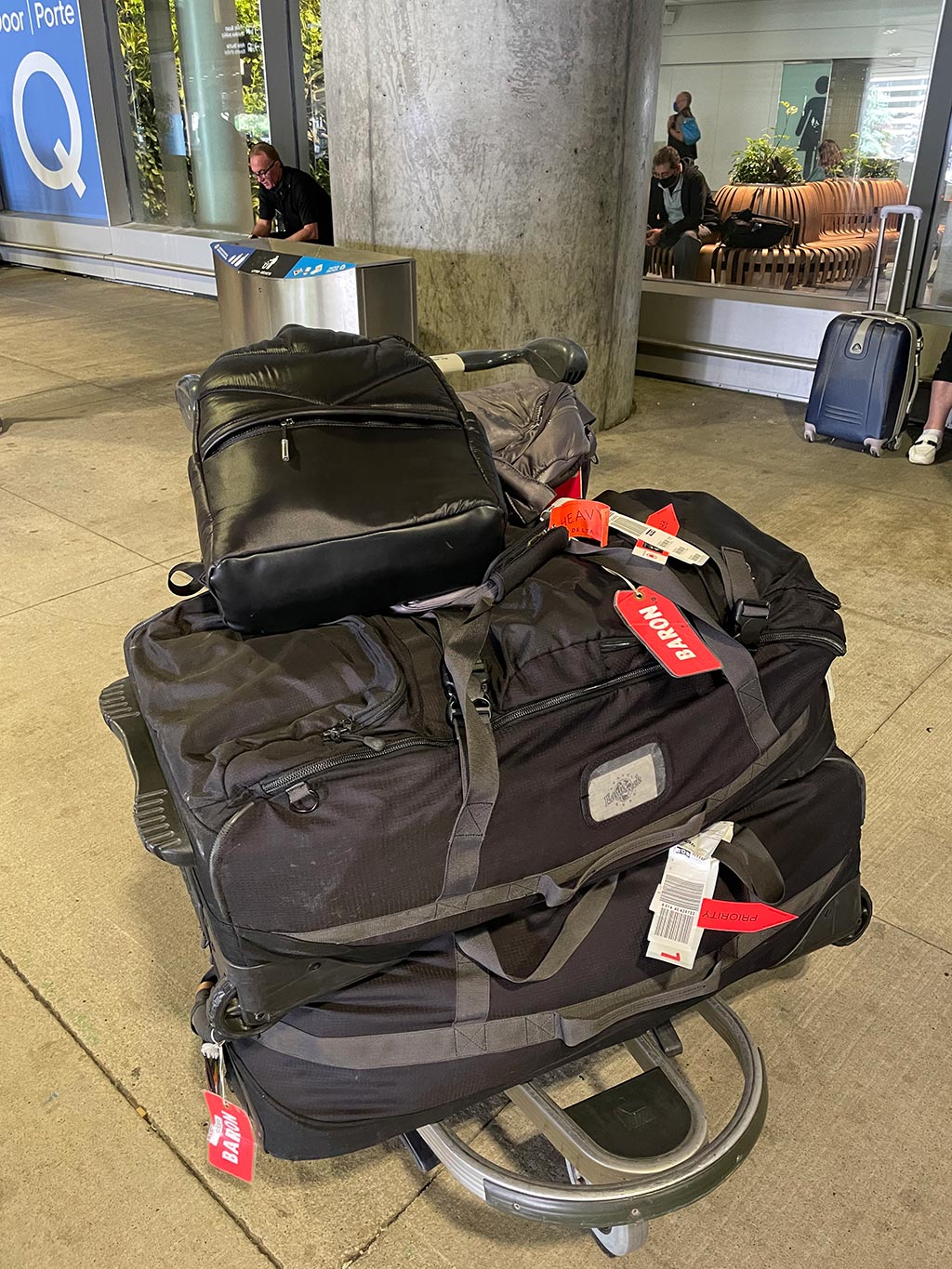 2022 is the year that the airlines lost control. We are watching this happen in real time.
I've been flying my entire life (my dad worked for an airline when I was growing up) and this past year has been the absolute worst. Cancelled flights. No customer service. Lost/Delayed luggage. And I didn't even travel as much as I did in the Before.
Weather delays have always been part of the experience but never to this degree. So, what is happening and why? And more importantly, how do the issues get fixed, so this doesn't recur?
This summer I flew to Toronto on a multi prong trip: to deliver a keynote speech in Quebec City, visit my mom in Toronto and then attend a family wedding in Maine. I arrived at Pearson airport in Toronto in June only to find out (after going through US customs) that my Boston bound flight was cancelled. My bags were already checked, and I rebooked for the next flight after standing in multiple lines. That next flight was also cancelled as were all Boston bound flights that day. I met another passenger in line for customer service who had the same issue. He told me that that there was a flight leaving out of the island airport in a few hours. We needed our luggage back from Air Canada and that's where the nightmare really began.
Because we had gone through US customs, we had to re-enter Canada by going through Canadian customs and immigration. And now we were in the baggage hall with hundreds of other passengers trying to get our bags back. I'll spare you the details but suffice to say this took FIVE hours. Oh, and we were flying business class which didn't seem to matter. I finally made it to Maine at midnight (instead of 11 AM). When I got home, I wrote to the President of Air Canada to not only describe what happened to me but implore him to find solutions.
There were and still are 2 issues that need addressing:
1. Lack of customer service. When things go wrong, people need to talk to people, not bots. The technology isn't set up for exceptions and therefore better systems need to exist to handle issues. In my case, I couldn't get through to anyone at Air Canada by phone, tweet or email. Back in June, the luggage mess was blamed on severe staffing shortages. But now that's no longer a valid excuse. Although we're being told that the tripledemic is keeping customer service folks out and that's why hold times are so long.
2. Lack of systems to handle luggage. I bought AirTags for my next flight in August and watched on my app in real time that my bag was left behind in Toronto. When I arrived in LA I had better tracking than the Air Canada agent. I was able to watch as my bag sat in the holding facility all day and then was driven across town for 4 hours before finally reuniting with it 24 hours later. It's crazy that I had better visibility than the airline.
Technology is a great tool, but it must be married with human oversight. Some airlines seem to be failing at both.